Top Painting Company in Las Vegas 
RAM Painting LLC offers professional and quality painting for customers who expect reliable, affordable, and honest work. Established in 2006, we are committed to provide a great service level and superior quality at an affordable price. Thanks to recommendations from satisfied customers, we take pride in our continued growth. Over the years we have assisted people in designing and refreshing their homes and businesses by urging them to create and think outside the box.
Our founder, Josh, was born in Mexico City, Mexico on June 25, 1980, to a dental technician and a house wife. He attended Law school until he was age 22, but was forced to move to the United States to seek better opportunities and provide for his mother and baby sister due to his father's unexpected passing. Josh started RAM Painting in 2006 because he wanted to provide great service and superior quality to customers who were looking for affordable and reliable painting contractors.
Unlike other companies, we take the time to listen to your needs and communicate with you every step of the way. A project manager is on-site managing the crew to ensure excellent service is provided, a timely outcome, and proper house painting distribution. We do not charge by the hour, so we won't drag our feet. Our paint crews are well trained and will work quickly and diligently to minimize your inconvenience.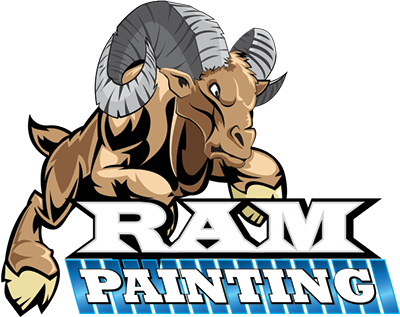 Cleaning of Surfaces Prior to Painting
Quality Paint With a Five Year to Lifetime Warranty
See What Our Clients Are Saying!
"Josh was awesome from the start. I originally purchased the Angie's list big deal at $199 for a painter, one full day. Josh called within a couple hours to schedule a consult. He was flexible with my schedule and came on a Saturday for the consult. He was on-time for the consult and very professional and understanding of my horrible painting skills!

We spent a good 45 minutes discussing what I wanted to accomplish and what he thought would be accomplished with the one painter in 8 hours. Ultimately, we decided to add on another painter ($230) and it was well worth it. I also purchased the paint through Josh. He used Sherwin Williams™ and I am glad he did because the paint is safe for animals while it's curing and you can really see the quality in the product.

On painting day, Josh and his two man crew showed up on-time. Josh quickly gave the men their instructions and they began work. Josh took off after, returning to drop off paint, and then returning later in the day to check on their progress, and then again at the end of the day to go over everything with me. They fixed a hole in one of my walls for no extra charge, and the paint turned out great.

The workers were so pleasant and respectful. I brought them some breakfast in the morning to say thank you and they were appreciative. I recommend RAM Painting LLC so much that when my new house is built it is my intentions to have them paint before I move in. Josh is even going to go look at the model home to give me a quote so I know what to expect. Awesome job!"
"I got estimates from three different painters. I was hesitant about going with them because they had no reviews and were the cheapest of all three; also I originally found them on Craigslist™. I saw the photos of their work on Yelp™ and being that our budget was pretty much non-existent, we went the cheaper route and boy am I glad!!! They did an AWESOME job!!!

They painted the entire interior of my 3500 sq. ft. house in three days. Their quality is amazing and Josh and his crew were very professional. Their attention to detail was outstanding. My new house had yellow walls with burgundy, brown & green as the accent colors. They painted a very modern two tone gray and I feel like it has added $10-$15k into the house already.

Well worth the money and compared to the other two estimates I saved $1,500. I will definitely use them for my exterior very soon! Before and after photos posted. Thanks Josh and crew, I love the new paint!!!!"
Vegas Painters – Receive a FREE Estimate
Your perfect retreat awaits. Let's get the roller rolling on your look!