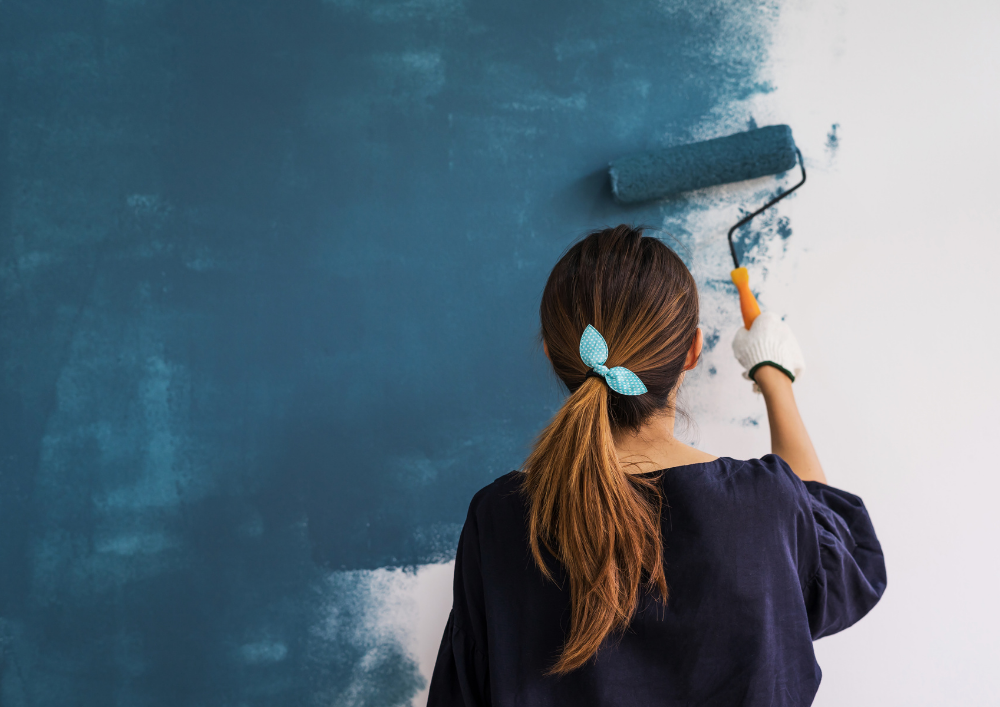 Common Mistakes People Make When Painting Their Own House
Painting the interior of your own home is an excellent DIY project. That being said, you'll be a lot happier with it if you do it well. While the painting is the fun part, the prep work is what it will take to make your home look truly finished after painting, so take the time to do it right.
Common Painting Mistakes
Not Cleaning Thoroughly
Move everything away from the walls and sweep them down before washing them with mild soap and water. A degreasing dish soap will work, and if your walls are a lot taller than you, consider using a new sponge mop. Once you've washed, rinse with water and a sponge. While you're washing the walls, keep an eye out for nail holes and cracks. Finally, if you notice any marks from pens or crayons, clean them with a microfiber sponge or baking soda and water before rinsing.
Skipping the Patching
You can use a spackling compound or quick-drying joint compound to patch small holes. Even if you don't need a lot of patching, invest in a good taping knife with a comfortable handle to get a smooth finish and don't have to do too much sanding. The pink spackling compound is a good idea in a large space. Patch the wall and take a photo of it before the spackling dries, so you make sure to sand and feather every patch.
Not Masking Everything
Don't try to freehand the cuts around the trim. Yes, you may have a steady hand, but you're going to be tired, and things will get sloppy at the end of the project. You don't want to be disappointed in your end product over a little bit of tape. Once you've got all the baseboards cleaned, go ahead and tape above the trim and around the door and window frames.
Going Right to Paint
If you're covering new sheetrock or deep color, prime. A stain-resistant primer will work well over wood paneling and accent wall colors. A primer will also knock down the shine on a glossy wall.
Picking the Wrong Color and Under-Buying
Your house deserves the right color for the space. Get sample colors and tape them to the walls to make sure that the color you loved on your favorite DIY show will work in your space. Bold colors look great on the sample, but a full room of a bright teal or yellow may turn out to be too much color. Deep tones are elegant in magazines, but a lush burgundy or elegant charcoal in the wrong room turns the space into a cave. Be sure to also buy more than you'll need, and try to get a large container rather than several small containers if you're using a custom color.
Getting Messy
The first step to being a successful residential painter is to put the lid back on the can. Don't leave it laying out where painters, kids, and pets can step on it. Take care to start rolling at the ceiling with a horizontal buffer before rolling down the wall, so you don't bump the ceiling. Fill in above the buffer with a brush or a trim tool. Brush fully in corners so you don't have to try to roll too close; you can scrape away a perfectly nice paint job by getting too close. Work in small patches, rolling in a V pattern to lay out color from left to right, then working back over it to fill in and avoid gaps. Read on everything you need to know about painting a brick fireplace.
You deserve to love your house, but you also deserve the weekend off! There are interior painters Las Vegas who would love to help you enjoy a top-notch paint job. For a quote from a professional residential painter, message or call Ram Painting at 702-300-3359.