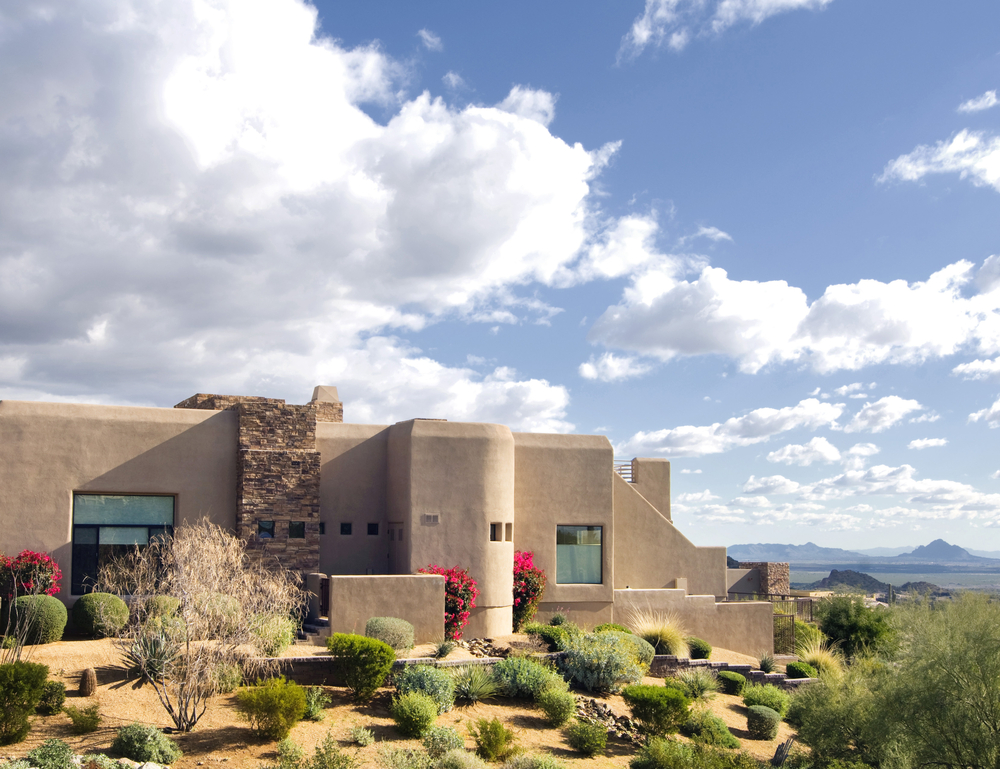 Four Best Paint Colors for Desert Homes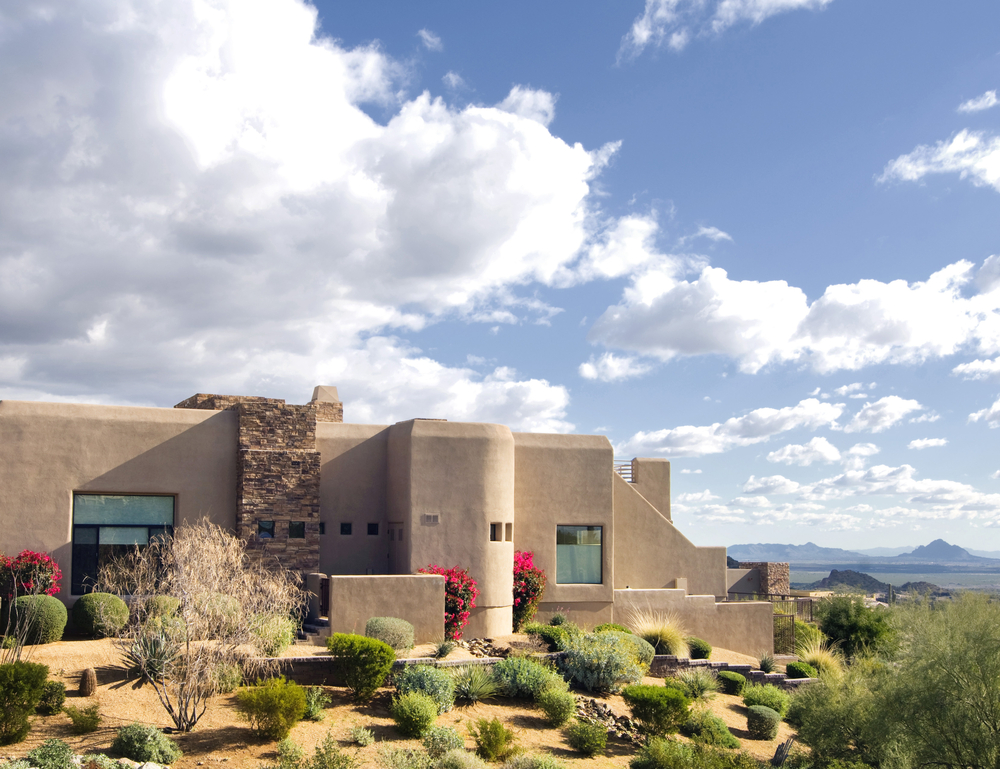 Choosing the best paint color for your home is a big decision. You want your home to be unique, yet you also want to be a good neighbor. When choosing your paint color, make sure to check in with local regulations and restrictions in case there are limitations on what colors you can use. Your HOA may have a color pallet you have to stick to when updating the look of your home.
As a painting company in Las Vegas, below are our favorite colors to paint residential properties.
Match the Desert
Desert homes are often painted in shades of beige, from creamy yellow to a warmer tan. Many of our own homes here in the greater Las Vegas area are stucco and beige in color. This is because stucco stands up to the dry, hot climate and easy to repair. Many houses and HOA stick to a beige color pallet which allows the desert's beauty to pop and stand out.
Your Las Vegas painting company can give you recommendations on the best finish to apply. While glossy tones are not a good option for exterior paint, a flat finish is often the most long-lasting.
Beige offers a lot of variety. You can use:
warm beige and pair it with a brick façade update or warm coral trim
lighter beige and apply a stronger trim color, such as cadet blue or deep green
cool beige will make a great backdrop to sage-green desert plants with a robust rust-color trim, and
creamy yellow will be soothing to the eye with a sage or teal trim
Any of these color combinations would look wonderful with the desert sky as a backdrop. Your house would also be a beautiful foil for the many different shades of green found in desert-friendly landscaping.
Read on what you should know before repainting cabinets here.
Trim Options
If you want more variety in your color palette, trim paint is the place to go to town. Luckily, your beige exterior is an excellent background for a wide variety of trim colors. For your color options, study the desert around you. Teal, turquoise, and greens of every shade would make great trim tones, as would the corals and rusts seen in the desert mountains.
Good Time for Maintenance
Be aware that your house's wooden trim will likely take a different preparation process than the exterior finish of your home. Your painter in Las Vegas can assess your trim's condition, inform you of any needed updates, and assist in getting those repairs made before prepping and painting the trim.
While your trim is checked out, consider having someone assess your windows and doors, particularly if they have any wooden trim. The desert is very hard on any wood that isn't well-protected, so keeping this coating in good shape is critical to your home's comfort and security. Finally, if your home has any exposed brick on the exterior, take a walk around to make sure that the mortar is in good shape. It's much easier to get your brick tuck-pointed when necessary than to worry about any shifting of your brick façade.
When To Call Experienced House Painters
Ram Painting has been caring for and improving homes in the Las Vegas area since 2006. Our expertise includes both interior and exterior painting. Contact us for a conversation about the best paint color for your home, your trim condition and options, and any other updates you are considering.
See our gallery HERE
Read more from our blog HERE
Contact us for a FREE estimate HERE
Updated 6/11/21
More Content From Our Painting Company Blog
Editor
Choosing the right exterior paint is a crucial decision for every homeowner or business. The exterior paint not only defines the look of the property but also protects it from harsh weather conditions. In bustling [...]
Editor
Painting brick is an exciting venture, but it requires more than a simple brush stroke. Brick is an innately porous material that can hold a substantial amount of moisture, making your choice of paint crucial. [...]
senditrising
Painting, be it on a canvas or a wall, is a gratifying task, yet it can be filled with unexpected challenges and common painting errors. Whether you're a novice DIYer attempting to refresh your space [...]