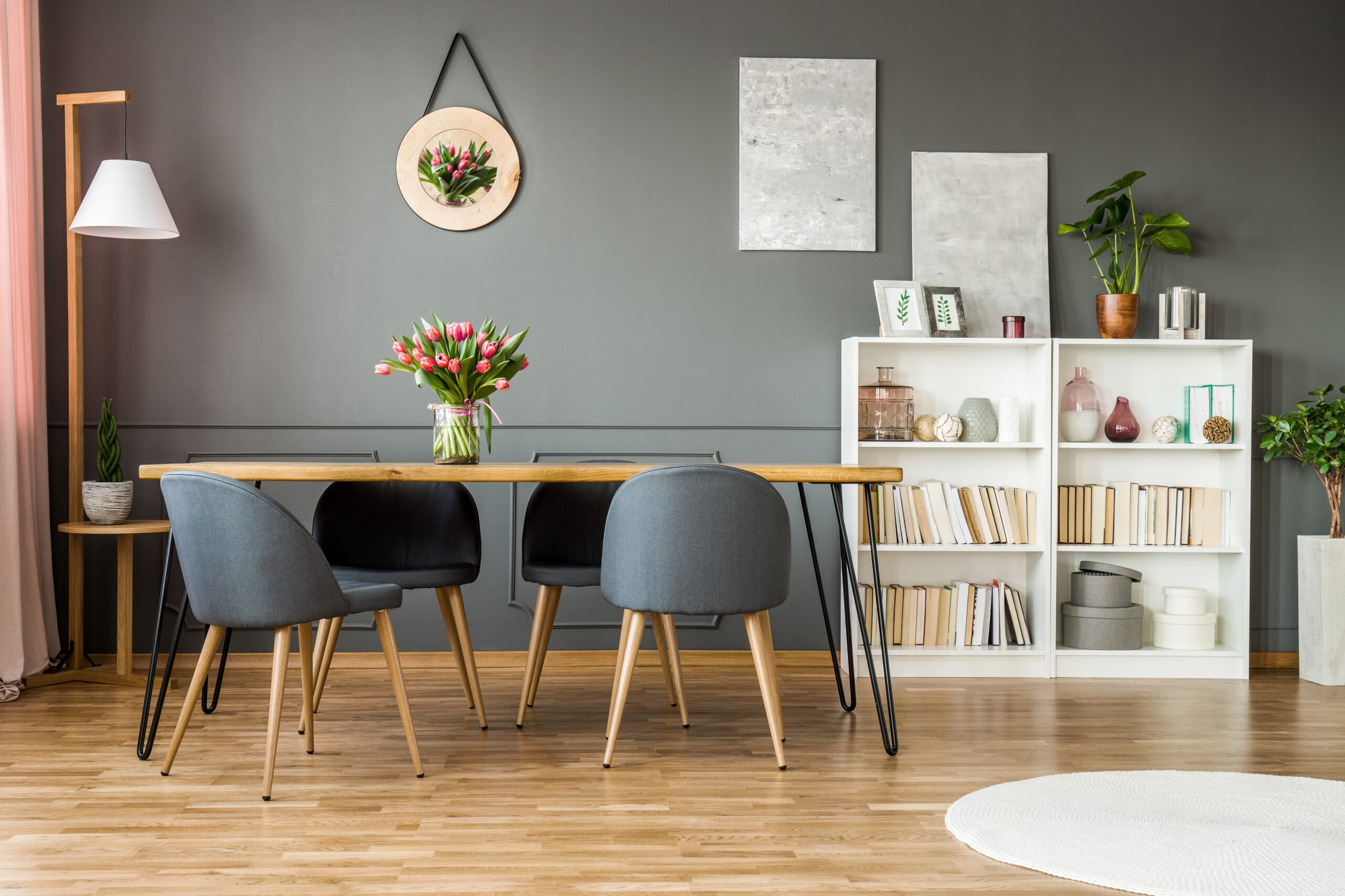 Best Paint Colors for Modern Dining Rooms
As designers go a bit more minimal in furniture placement and design, we seem to be going maximum on color saturation. Modern design trends feature big, bold stretches of color with just a bit of artwork or a single piece of furniture to define the space. If you're ready to update your dining room, consider these color ideas.
Grey is Still in Style
Grey is still a terrific color, and it now is expanded thanks to the addition of blue. Sherwin-Williams Stardew 9138 offers a medium tone of grey with a muted blue tone. They've created a color that will look wonderful with your wooden dining table and your white trim.
This color is also ideal for a space that is open between the kitchen, dining, and living area. White cabinets will sparkle against this blue-grey color, as will your brown leather sofa and your cherry buffet. It offers a great background and is a standout color on its own. Interior painters Las Vegas can help you carry this shade all through your home or stop at an accent wall.
Green Goes with Everything
As Mother Nature teaches us, everything goes with green. Benjamin Moore Salamander is a deep, lush green shade that will provide your dining room a lot of drama. 
House painters Las Vegas can help you create an accent wall or turn your entire dining room into a sea of lush green. If you're considering using marble for your backsplash, keep the rest of your design as simple and unobtrusive as possible. Green can be muted and gorgeous at the same time.
Mood-Boosting Color
Current paint trends for 2021 include mood-boosting colors like magenta and turquoise. If you are in the mood for something cheery but don't want to commit to anything too bold, consider adding wainscoting to one wall of your dining room. A bright white wainscoting panel below and a turquoise accent wall above? Let's eat!
Greige
Trim trends are going milder as wall colors heat up. Pale, cool greys are being replaced with sand or "greige" tones, a grey and beige combination. Start with the baseboard in your dining room to see if that trim tone will work, then work it through the rest of your home. 
Interior painters Las Vegas recommend doing the trim last. This is a great project for when you're ready for a deep clean. Pull everything away from the walls, prep, and paint. Clean floors and carpets before you put things back. Pristine and freshly painted; perfect.
Of course, all of these projects take time and skill. If you're looking for house painters Las Vegas to refresh your dining room, contact Ram Painting for a consultation on the next step on your home. Read our complete guide on cleaning commercial flooring.