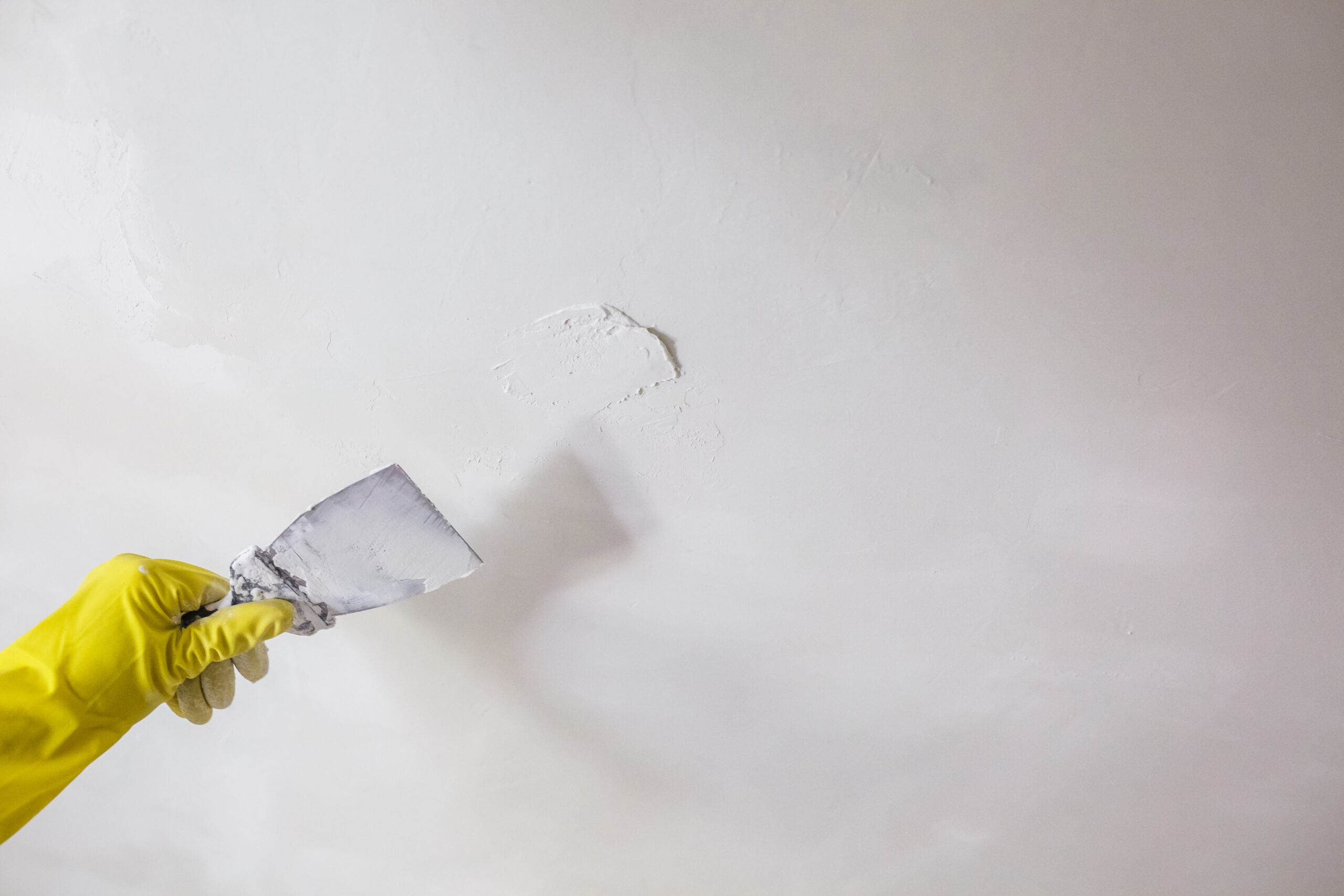 Four Steps to Patching and Painting Wall Blemishes
If you're ready for a new look and feel in your space, a fresh coat of paint can change things up. Since you have to pull everything off the walls to paint, why not patch all the holes and do a little rearranging?
Determine: How Big is the Hole?
A nail hole can quickly be filled with spackle, but if you need a door handle protector and you now have a hole in the wall, you're going to have to figure something else out. For large patches, help from painting contractors may be necessary.
Decide: Patch or Skim Coat?
If you're dealing with nail holes, the patching process may be relatively simple. However, if the walls are in rough shape because you had to remove wallpaper, a skim coat may be required. The best painter in the world can't fix sheetrock that's been severely damaged, so consider hiring someone to skim coat if the walls are very torn up. If you choose to skim coat on your own, invest in a taping knife with a well-designed, easy to grip handle. Treat this tool well and dry it immediately after you use it to avoid rusting.
Act: Patch on Your Own
Generally, a lightweight, fast-drying joint compound will fill most holes. Work in layers to allow the patches to dry completely, then sand with 150 grit sandpaper and patch again if necessary. A too-thick patch will be hard to sand well without a lot of dust and mess. Take the time to make several layers of a light patch on big dents. If you notice that an old nail hole is standing proud of the wall, or sticking out, use the handle of your taping knife to compress it so you can patch it more effectively.
Final Prep: Prime
Joint compound accepts paint differently than the painted wall beside it, so you'll want to prime all of your patches. If you're chasing down a million little holes, go to the trouble to use a bit of painter's tape by each spot you patch. Once you sand it down, check it for smoothness and re-patch as necessary. After the final sand, prime these patches with a plain white primer and then remove the tape. Once all the tape is gone, and all the patches are primed, you're ready for the final coat of paint.
Need Someone to Patch or Paint Your Wall Blemishes?
A well-studied, patched, and primed wall is a joy to paint. If you find holes in your top coating paint job, leave a ragged hole around it rather than paint a bullet, circular hole around it. Carefully patch and gently sand it, then prime and topcoat it when you do your second coat or final touch-up. Remember that not everyone has the time or inclination to do their own patching, priming, and painting. Call 702-300-3359 or contact us at Ram Painting for a consultation on letting the pros paint your home. Find out about these 7 underrated colors to paint your cabinet.